Question Persuade Refer -QPR
Dec 15
The 3 simple steps anyone can learn to help save a life from suicide.
Lifeline South Coast virtual classroom via Zoom. Tuesday 15th December 4:00pm – 6:30pm. Book Here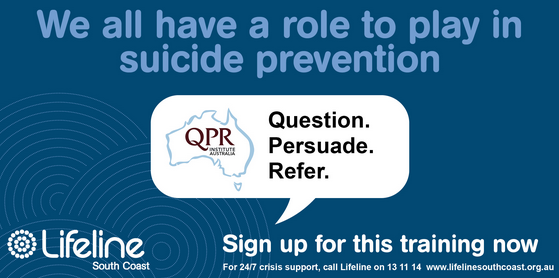 This session has been funded by the National Relief Fund of the Uniting Church in Australia and the Target Bishfire Relief Appeal through their charity partner UnitingCare Australia and is at a no cost to the community of the Eden area.
Please register for this session and an email will be sent with instrctions and invite to Zoom. Provide a postal address for rsources and workbook to be sent prior the session.