QPR training, 15th Dec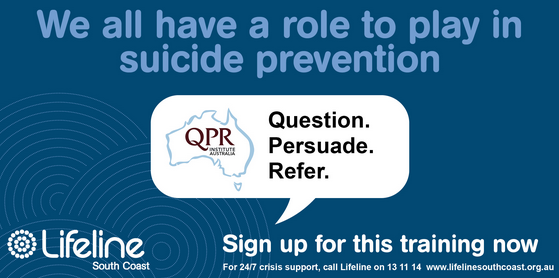 QPR: Question, Persuade, Refer – 3 simple steps anyone can learn to help save a life from suicide.
Virtual Classroom via Zoom: Tuesday 15th December, 4:00pm – 6:30pm
QPR is provided by Lifeline South Coast. This session has been funded by the National Disaster Relief Fund of the Uniting Church in Australia and the Target Bushfire Relief Appeal through their charity partner UnitingCare Australia and is at a NO cost to the Community of Eden and surrounds.