Events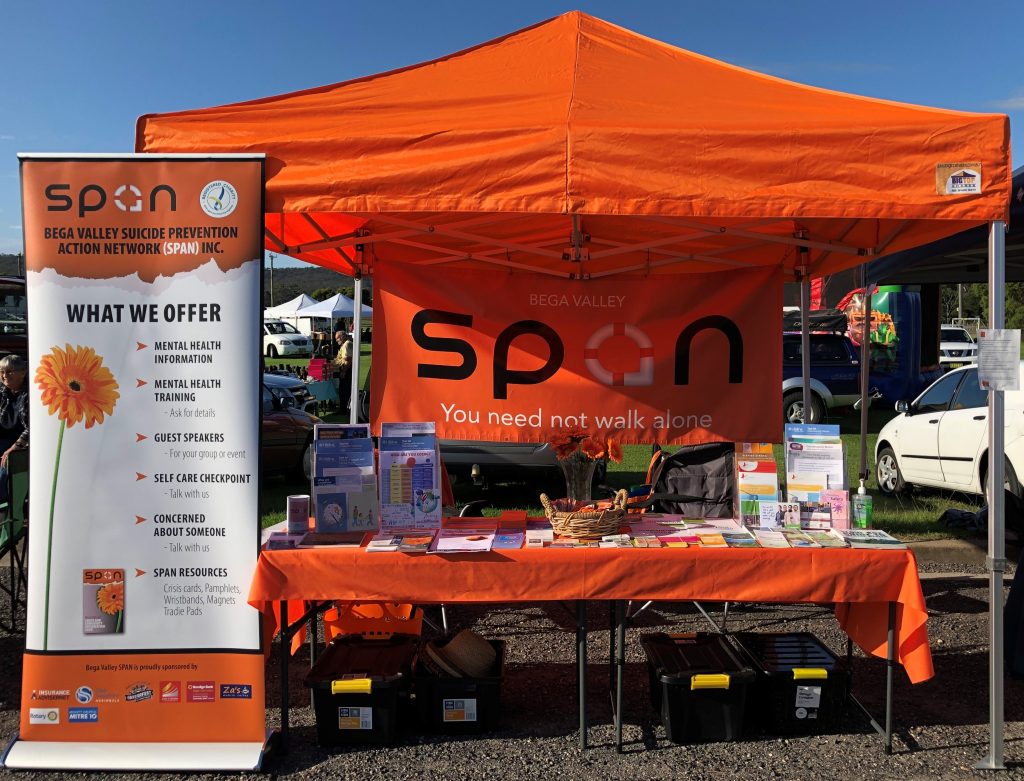 SPAN operates a public stall at local community markets, weather permitting and volunteer availabilty. Friendly competent members always happy and open to conversations and questions with plenty of printed information and resources. Candelo – 1st Sunday, Pambula – 2nd Sunday, Merimbula 3rd Sunday of each month.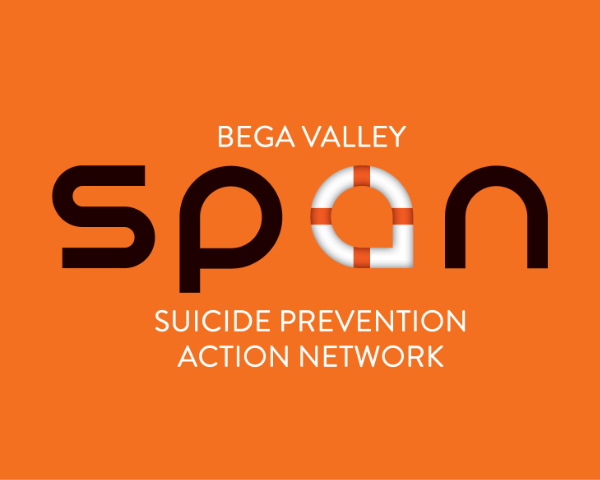 Open to the public. (General meeting held bimonthly in January, March, May, July, September and November, on the third Thursday 3pm – 4:30pm at Club Sapphire, Meeting Room). Members and guests gather to discuss recent and upcoming local events pertaining to raising awareness and prevention of suicide and mental health in the local community. Enquire […]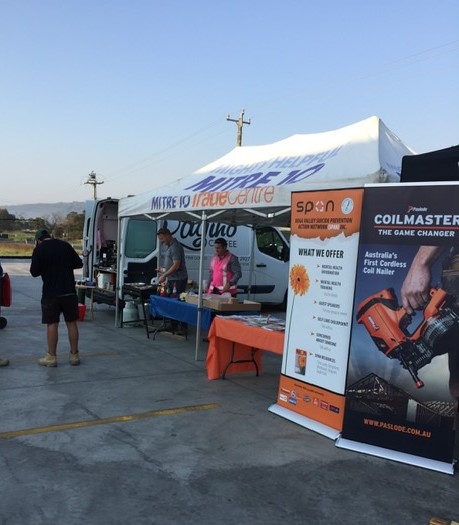 1st Friday of each month, 7am – 9am. SPAN in conjunction with Mitre 10, host Tradies Breakfast at both Pambula and Bega Mitre 10 sites. Hot BBQ breakfast, coffee and great conversation. Mental health, crisis information and resources available.
Training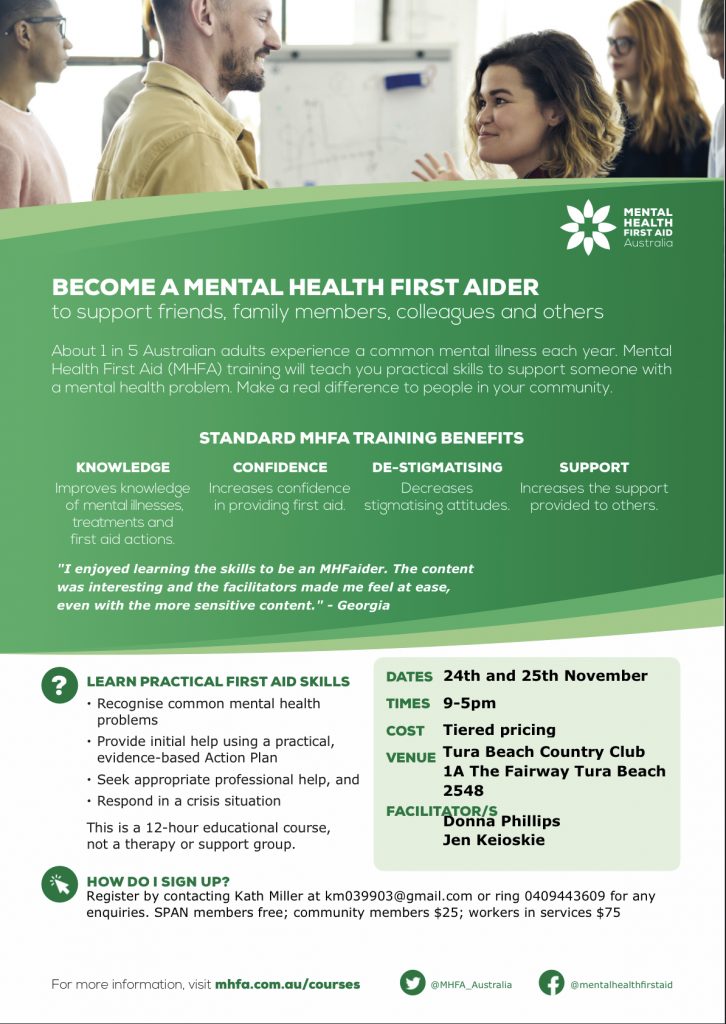 Nov 24
Become a Mental Health First Aider. Contact Kath Miller for more details or to register.